I'm transforming into this person who, with more and more art that they make, the more and more bohemian their own personal style becomes. I know Mexico is influencing this change in my mentality in the way that it's giving me the time to think a lot about what's important to me. Sure I still love to get all dolled up but since I've been staying at home and crafting a lot, I've been lately chillin' in my new macrame sandals, my black hole-y jeans (holes. everywhere. I just don't care to buy a new pair fast enough), band t-shirts, and the Bird Trouble Janis Joplin Leather Necklaces.
I do want to buy new clothing once I have the money to spend. Sometimes I just need to step it up from my jeans. I want dresses. I want lace. I want patterns and prints. I want flow. I want comfort. but I want vintage or handmade at an affordable price. Any recommendations for online shops? The only issue with that I would need it shipped to Mexico. I wish to find the perfect place in Guadalajara.
Here are a few fashion looks from Pinterest that I've been mesmerizing over. Follow my pins on the Bird Trouble Pinterest here.

Just discovered Coline's blog! She's a blogger from France. Love her looks and her blog!
Witches Lookbook on Tumblr
I can't tell if this is a dress or a romper… but I hope it's a romper and I hope someone can tell me the source. 😉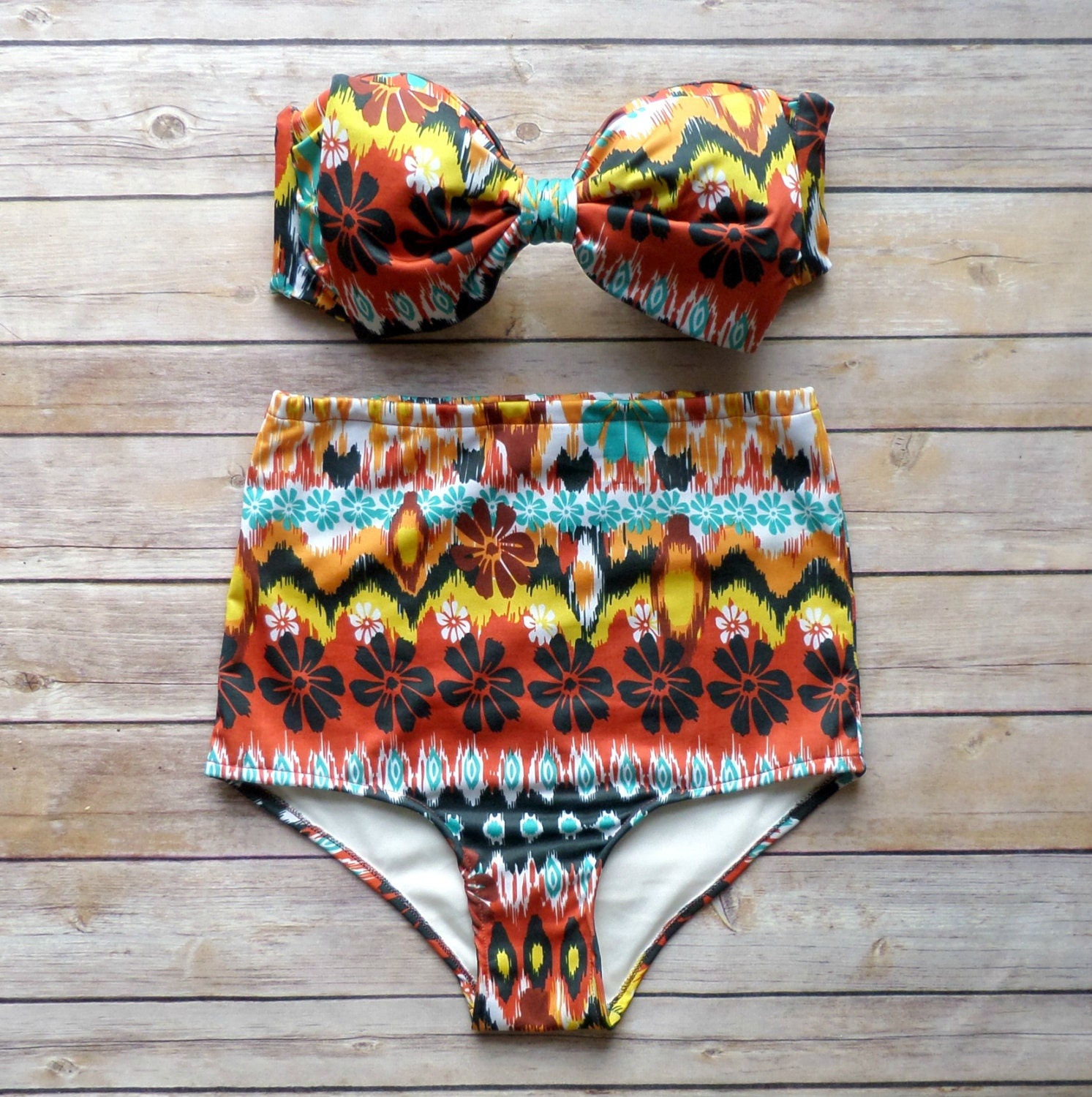 A darling handmade bathing suit from Etsy shop Bikini Boo. There are so many great choices on their website! They're very well priced too!
Nor Toma, the PR Spokeswoman for UK brand Monki. The first photo is for the Cover Magazine. Nov' 2013 issue. And her home, from her interview for www.freundevonfreunden.com/ – a great read – can this girl's life sound & look any cooler?
I just really want a only-boob-coverage top like that, and it has to be fake snakeskin.
Sourced from Ned Likes This Tumblr. I just love this photo. Possible styling inspiration for a Bird Trouble bag shoot.
The new Bird Trouble Bombay Sunset Clutches fit perfectly into my style inspiration. I should keep one of these for myself but I wont… there are only four made and I know there are four people out there, somewhere, who need them.
Did you know you can pin anything from my collection? Pin your favorite Bird Trouble accessories onto your own boards, just head to the Bird Trouble Collection Pinterest page to see everything in stock.
Lately, I've been hiding away in my mothers Guadalajara apartment making art. I sort of feel like a little child again because I'm trying not to make a mess on the floor with all the paint I have scattered around the new rug my ma bought. It's made of straw… you can see it here with a new illustration/painting I'm working on.
I feel better sitting on the ground when I'm drawing or painting. Does anyone have similar feelings?
If you missed it while it was happening live, on Monday I took over the Foxtail + Moss Instagram. Check out their IG to see 'A Day in Bird Trouble's Life' that I did on Monday.