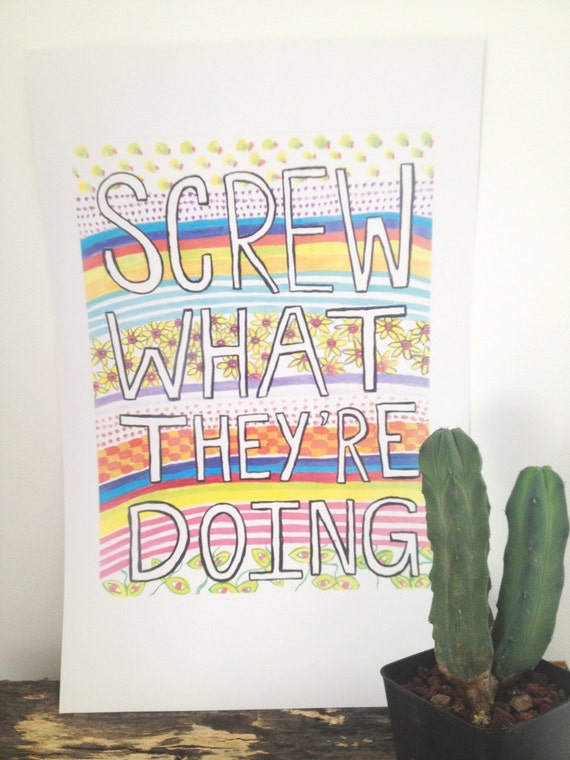 "Screw what they're doing" watercolor illustration print $20
I'm pretty stoked about this idea because I draw & play with paints a lot now. I just wanted to get crazy with patterns & I wanted to think out-loud what I had on my mind that week. For real though, let's take a moment to remember that we do our thang – they do theirs – & we can all be happy, ok?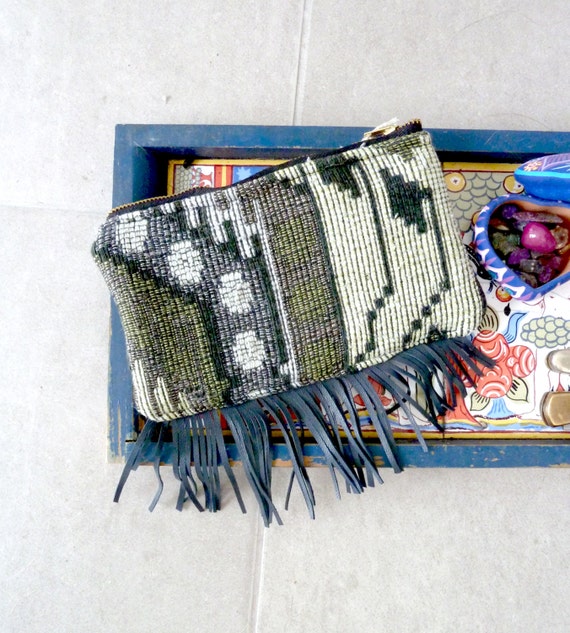 Jade Fringe limited pouches. Only 3 of these were made with a vintage tapestry & repurposed leather. $45.00
I didn't realize I had more of this tapestry left that I had used in the Jade & Blossom bags (one of the J&B bags), but I was super stoked to have stumbled across it again. This is all I have left guys. I'd like to keep one for myself but then I think about ya'll & your excitement from a new bag.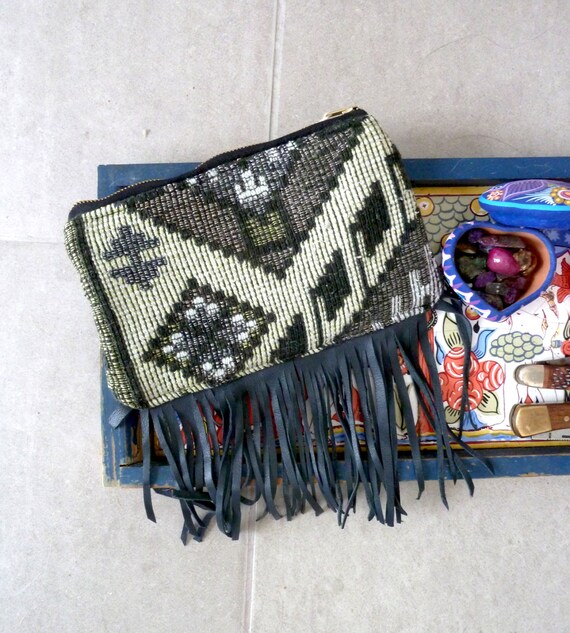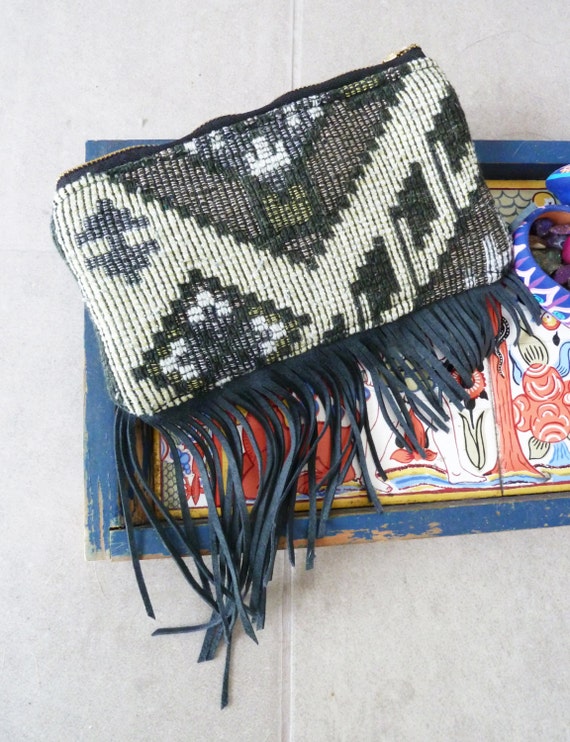 – Stay up with my blog posts through Blog Lovin' by clicking here. –