It's Friday already? Wow!! Hello Friday. Here's a list of this week's favorites. I've missed doing posts like these! I've linked back the images that have a home that's not my Pinterest. If there's no link on it & you know where it's from, let do tell in the comments.
Self portrait by Amanda Leigh Smith. I made my way to Amanda's blog through Mate Vintage & have been secretly following her life & looking at babes in her photos. She recently posted photos from her camping trip with her rad looking lady friends.

I wanted to share two recent favorites from London's Fashion Week that I saw over at Harpers Bazaar. I gotta start with Alexa Chung because what the hell AC? Why you gotta be so Alexa Chung? Cute and stuff… So, I'm in in love with the choice of pairing sweater texture paired with leather texture & the mixture of a "hard" material with a "soft" material. I'm going to have to try that this fall. I also am really digging that tan leather on the bag. The first outfit has a great eye-catching silhouette. If I ever get my hands on a mannequin… I would definitely try to re-create that blazer, or at least something with similar lapels. Of course I'd embellish the heck out of it.

Françoise Hardy.
Milagros. I want to get my mittens on some of those.
They know this but sometimes the nostalgic souls can't help themselves & need to be reminded.
I thank the universe for Design Sponge a lot and introducing me to things like that amazing dead wood rack that was handmade by clothing & accessory designer, Elizabeth Hudson.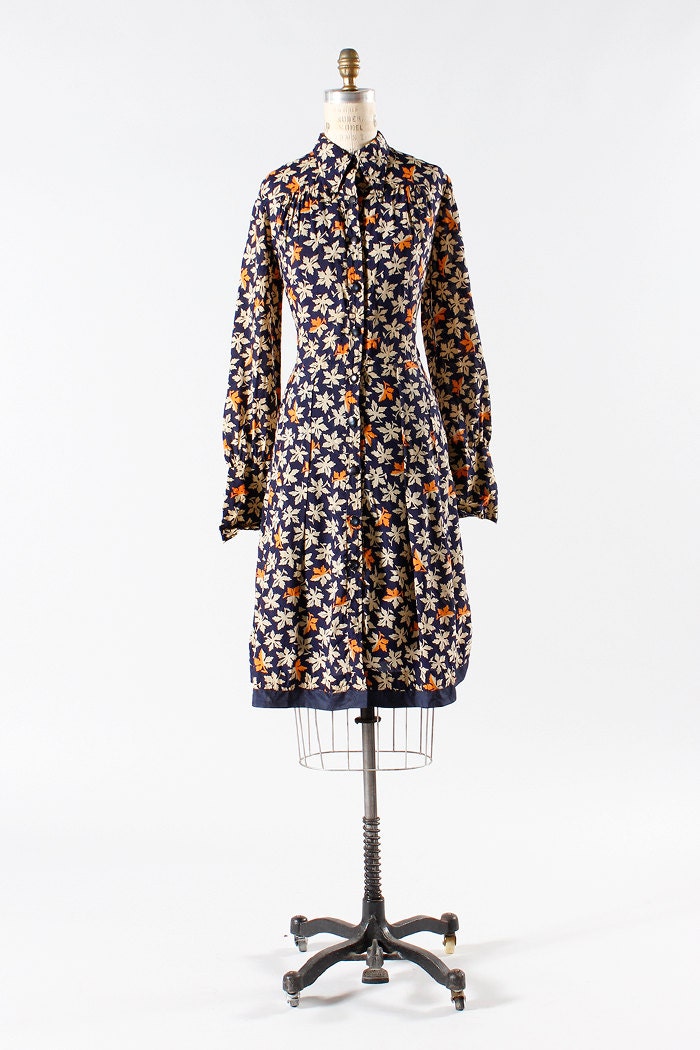 The Paraders, is moving to Portland!! Rachael, who is the shop owner & my friend from back home, gave me the scoop that The Paraders is having a huge 50% off sale until 9/28. This is the last chance to buy from their chic collection of vintage until further notice. Here's a tip readers: Use SHIP6 for $6 credit toward shipping… that's free shipping for most US orders! Be sure to follow The Paraders Blog for their big move. I'm really excited to read about Rachael's upcoming vintage-inspired clothing collection & vintage styling tips… but I am MOST excited for Rachael & Ryan to get hitched!!! Congratulations guys!! I wanted to share that & some favorite pieces from the shop: This printed leaves 1970's dress for fall & this 1960's Bright Floral Print Mini Dress for brightening up your fall!
Have a great weekend! I still need to share my big news. I promise I will soon. xx
LET'S BE FRIENDS!
INSTAGRAM
FACEBOOK
TWITTER
TUMBLR
LOOKBOOK.NU